Features of Automatic PUR Hot Melt Adhesive Woodworking Laminating Machine Line
1. Suitable for ( Matt PVC ,high glossy PVC foil,Melamine paper …), & sheet materials (acrylic , PETG ,aluminum foil, HPL ,CPL on different board(MDF ,PLYWOOD ,Partial board FOAM BOARD,PVC Sheets . ..) .
2.It has the advantage of no crushing, no bubbly and good quality feature.
3.Well as advanced technical, high precision,reasonable composition, new structure, easy operation.
Schematic of PUR Hot Melt Laminating Machine Line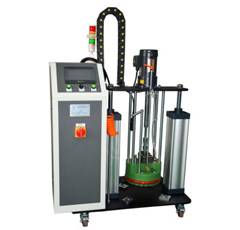 55 gallon melting gule machine
Electromechanical equipment integrating temperature heating control, pressurization function, liquid conveying and extrusion coating functions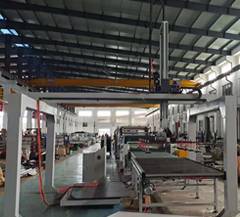 Automatic feeding and unloading machine
The vacuuming of the suction cup feeding is controlled by a customized vacuum generating device, which has good adsorption force and is safe and reliable.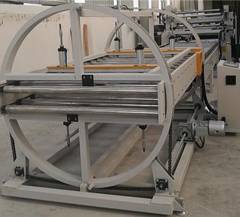 Automatic flipping machine
Plate length: 2400~3050
Plate width: 1220
Plate thickness: 10~60mm
Power: 2.25KW
Flip speed: 4~5 times/min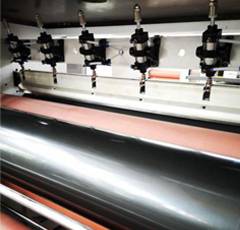 Gluing machine
PLC centralized control. In addition to the bottom roll, each roll is controlled by a separate motor reducer frequency converter, controlled accurately by PLC, and the gluing is even and easy to operate.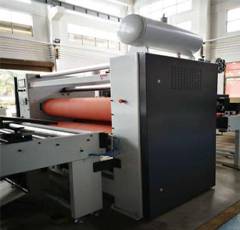 Laminating machine
Adopt electric lift, touch screen control, simple and precise operation, pneumatic pressure. The transmission roller is controlled by a separate motor, and the transmission is stable without vibration and setback. The paper feeding shaft is an inflatable shaft, magnetic brake, automatic tension adjustment, and smooth lamination process.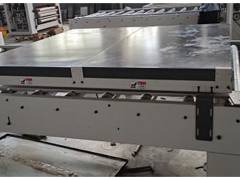 Middle conveyor (with heating)
The conveying rollers are arranged in an oblique row, and the plate always leans against the block during the conveying process until the exit plate is in a straight line, which effectively prevents the plate from shifting during the conveying process. The heating adopts infrared lamp, the heating speed is fast, and it is equipped with an incoming sensor switch, which can effectively save electricity.