Automatic MDF, Melamine and Plywood Edge Banding Machine Main Features
1. Our MDF panel edge banding machine uses Taiwan Delta/Invt.  frequency controller, insured the duration and precision of our machine.
2. PLC use LG brand, air cylinder use SCM from Japan, INNA liner track, Honeywell limitation switch, all key parts we choose market tested best brands to try to guarantee our edge bander performance and let our customers can enjoy to use our machines.
3. Independent electric lifting up and down system, simple and convenient.
4. Precise encoder control, high speed.
5. Special polishing structure, motor angle can be universal adjusted, make the PVC/Acrylic/ABS/Veneer band polishing and buffing to the best.
6. With such powerful functions and high efficiency, our plywood edge banding machine price is very competitive. As professional edge bander equipment manufacture and supplier from China, We give factory price direct to final customer, you buy, you save!

Plywood Edge Bander Machine T-450G

Our shared future
China Edge Banding Machine Factory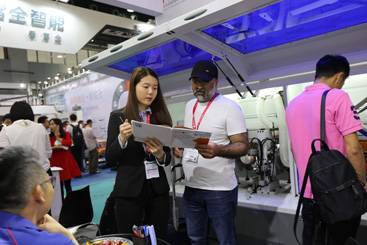 Woodworking machine customer site display

Automatic belt changing and edge banding machine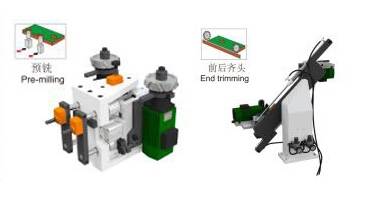 Equipped with double diamond blades, remove the possible waving texture on edge to achieve better edge banding affection.
End trim running through precise liner track, automatically tracked with mould and fast cut with high frequency high speed motor, guaranteed the plain and complete of cutting side.
PRE-MILLING AND END TRIM
The buffing device adopts cotton material polishing wheel to sand the finished edge band more smoothly.
Gluing facilities use special structure to evenly spread the glue on both banding panel and band, ensure a more solid adhesion force.
Buffing and Gluing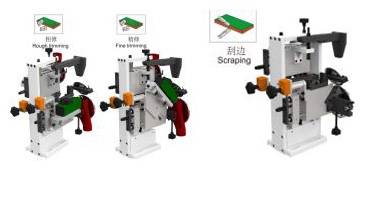 Fine and rough trim facilities are used to remove the extra material on band, it adopts mould automatically track and high frequency high speed motor, ensure the plain and smooth of work piece top and bottom parts.
Scraping units used to remove the texture which might happened during trim processing, guarantee the band to be smooth and plain.
Fine Trim / Rough Trim and Scrapping