This Woodworking Vacuum Membrane Press Machine Features
1))This model is a dual-station automatic operation mode, and the left and right stations can run continuously without waiting, effectively maximizing work efficiency.
2) Frameless operation, automatic cutting of PVC film, reducing tedious operation steps and saving time; directly connected to the motor with variable frequency speed regulation, directly connected to the vacuum pipeline, reducing the prone points of failure and improving work efficiency; the main components are upgraded with high quality, Improved device stability.
3) Using PLC control system, the man-machine interface is easy to operate. The original machine has been built into a variety of functional modes and a variety of parameter options, which can be freely selected at any time according to the PVC film of different materials.
4)The system interface is equipped with a fault warning function.
5) Equipped with a high-speed vacuum pump with a rated pumping speed of 302m³/h and a super large vacuum tank. The required vacuum pressure can be quickly reached in a short time, the pumping speed is fast and the force is large, which shortens the suction and overmolding time and improves the work efficiency.
6) Equipped with special electric heating aluminum plate, high thermal conductivity, fast temperature increase, uniform heating temperature of PVC material. And high-quality aluminum silicate insulation material, heat insulation and fire prevention, excellent insulation effect, higher heat utilization rate
7)With pre-suction function (low pressure cold suction + high pressure forming), it can solve the phenomenon of PVC film wrinkling or yin and yang surfaces, and the surface texture of the board after lamination is better and the line shape is more in place.
8)With two sets of fast automatic film cutters, it saves manual film cutting time, reduces material waste and effectively reduces costs.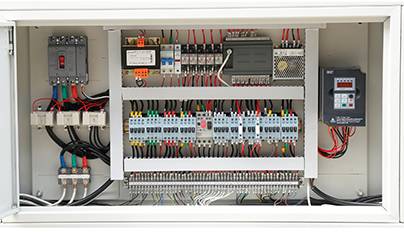 Electric
Electric Parts of Vacuum Membrane Press Machine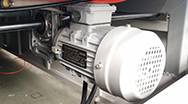 High speed direct connection motor
The worktable runs with high-speed direct-connected motor drive and fequency control. Therefore,the method of decelerating and stopping at high speed effectively prevents the plate displaced. In addition,it also shortens the running time and improves work efficiency.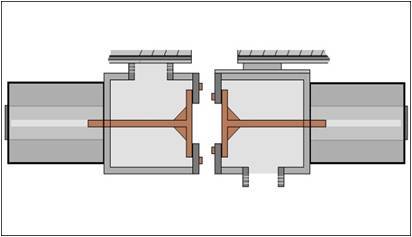 Pipeless connection device
To clarify, the configuration of the pipeless connection device solves two problems: 1. In the case of cold weather, the traditional steel wire hose is easy to break because it doesn't against freezing; 2. The traditional vacuum steel pipe has long-term wear and abrasion, Easy to scratch and cause air leaks.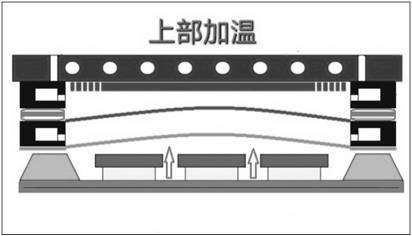 Floating up heating way
It equips with the function of floating and heating of PVC film, which can solve the phenomenon of wrinkles or shaded area on the middle and low grade soft PVC film, and improve the uniformity of heat on the surface of PVC film.


High speed vacuum pump
It equips with a high-speed vacuum pump with a rated speed of 100m3/h (optional) and an oversized vacuum tank. Therefore, the required pressure can reach in a short time, and the pumping speed is fast. So, shorten the molding time and improve the working efficiency.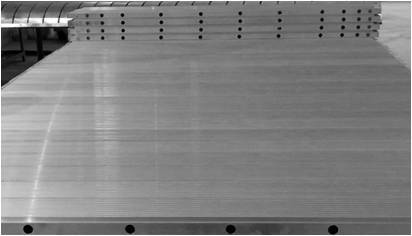 Special electric aluminum plate
It equipped with customized electric heating aluminum plate for heating, fast heating and uniform heat radiation. It equipped with high-quality aluminum silicate board insulation, heat insulation and fireproof, and the thermal insulation effect is excellent. Working at a constant temperature overcomes the problem of large temperature differences and high power consumption..