Features of Fully Automatic High Speed Edge Banding Machine is Specially Used for Processing Aluminum Honeycomb Panels
1.In order to minimize the impact of the hot melt adhesive box on the Side banding material, the Side banding material feeding table adopts a double-layer table design.
2.Additionally, the front and back cutting device features an imported wide linear guide structure, providing high strength and reliable precision.
3.Moreover, the machine is equipped with a two-head high-speed trimming device, featuring 0.35kwX2 power and independent high-frequency control. This trimming device also includes 2 trimming saw discs for maximum efficiency.
4.Lastly, the machine features an up and down buffing device with 0.37kwX2 power and 2 buffing cloth wheels, ensuring a smooth and polished finish.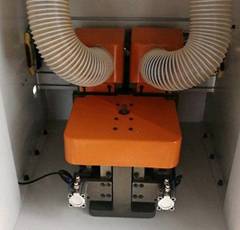 Pre-milling device
The corrugated traces, burr edge burst or non-vertical phenomenon caused by the panel sawing machine after processing are re-modified.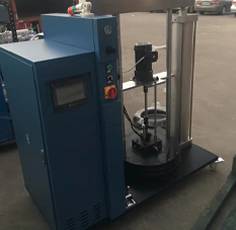 PUR Glue supply system
PUR environmental protection glue has high bonding strength and small glue line.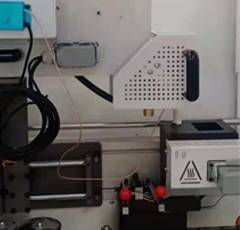 PUR Glue pot
The special glue pot is designed to be user-friendly and efficient. Not only is the sol uniform in consistency, but it is also environmentally safe, making it an excellent choice for a wide range of applications.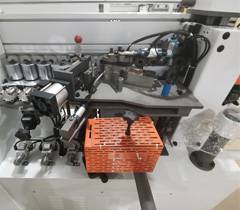 EVA Gluing device
Large capacity looping glue container. Prevent the glue from carbonizing and apply the glue more evenly.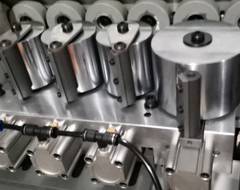 Press and paste device with glue removal function
Pressing wheel with cleaning function to scrape off excess glue and dust on the pressing wheel. Fully guarantee the cleanliness of the sideband pressing surface.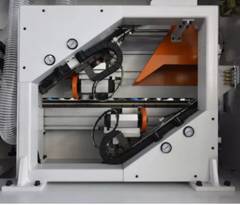 Front and rear fast end cutting device with pressure holding device
It has a unique pressure-holding air circuit design, which is simple, economical, practical and stable, and adapts to changes in plate thickness.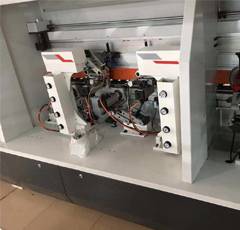 Four-head Corner rounding profile trimming device
Four-head corner rounding trimming quality is more stable.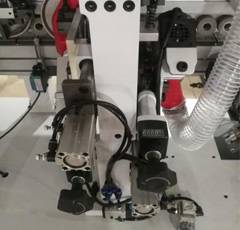 Pneumatic double trimming device
Removing the excess Side banding material of the plate will reduce the burden on the finishing motor, and the effect of thick side banding material is better.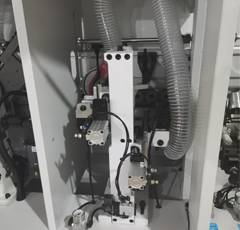 Pneumatic scraping device
The angled scraper can scrape the trimmed plate again to remove the excess trimmed horizontal lines. Reduce the generation of wavy lines.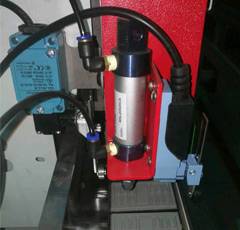 Anti-pinch-device
As long as the hand touches the anti-pinch device, the conveyor belt will automatically stop, and the conveyor belt needs to be switched again to start it, which is a very practical device.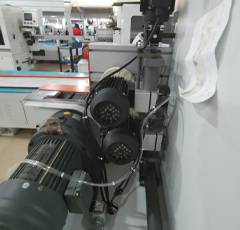 Buffing device
Provides the practical efficiency of the buffing wheel, and the buffing effect is more ideal.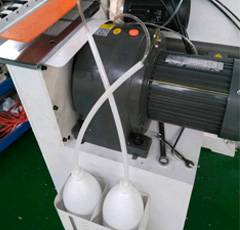 Cleaning agent device
Spray clean oil-containing water mist before buffing, which can reduce the problem of glue layer and board pollution and improve the quality of edge banding.