Features of PUR Automatic Edge Bander Machine 468JP
Our PUR edge banding machine uses Taiwan Delta PLC, insured the duration and precision of our machine.

Both air cylinder and solenoid valve use Taiwan AirTAC brand, all key parts we choose market tested best brands to try to guarantee our edge bander performance and let our customers can enjoy to use our machines.

Independent electric lifting up and down system, simple and convenient.

Precise encoder control, high speed.

With such powerful functions and high efficiency, our PUR edge banding machine price is very competitive. As professional edge bander equipment manufacture and supplier from China, We give factory price direct to final customer, you buy, you save!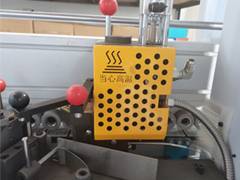 PUR glue pot
PUR glue pot can be used for EVA and PUR glue, it's expected to clean the glue pot before using. The glue pot is equipped with a glue discharge port which for degumming. The heating method is external auxiliary heating.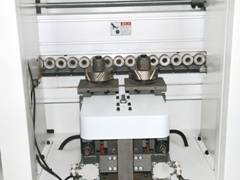 Pre-milling
Solve defects such as burrs and slumps of the sheet to achieve better edge bangding effect.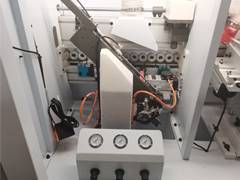 End cutting
The end cutting mechanism uses precise guide rail movement, adopts automatic tracking and high-frequency motor fast cutting structure to ensure the smooth cutting surface.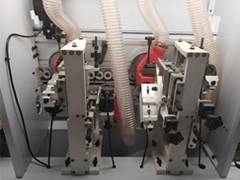 Rough trimming/Fine trimming
Rough trimming knife to remove excess edges.The Fine Trimming knife is used to remove the excess edge banding on the upper and lower sides of the board to make the board flat.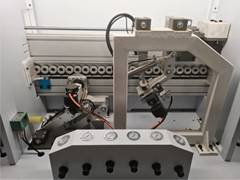 Corner rounding
The upper and lower four corners are processed into rounded corners, and the end surface of the board is smooth and beautiful.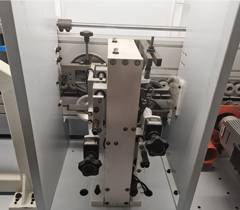 Scrapping
It is used to eliminate the ripple marks produced in the trimming process and make the upper and lower parts of the sheet more smooth and tidy.