Main Features: 
Our machine adopts high-speed signal touch screen. Save time to cooperate worker operation.

There is fault diagnosis function in the machine. Operator could check the fault from the screen and remind operator fix the machine in time.

1000 memory can save multi different cutting length.

All aluminum alloy beam structure can ensure the precision of every cutting panel.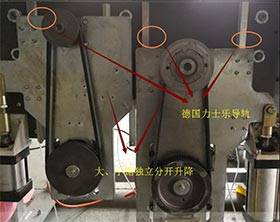 Large and small saws start independently, lift vertically, and use precision square guide rails and sliders
Inovance PLC programming controller, imported electrical appliances and contactors, prolong the service life of the machine, Inovance servo motor 1.5kw*2.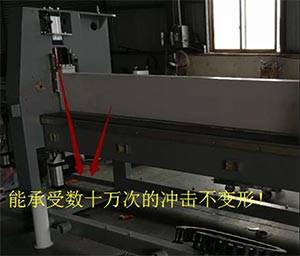 The pre-weight of the whole machine is 5 tons, which can ensure the long-term sawing stability of the machine, and also ensure that the machine body will never be deformed and durable.
The CST planetary reducer imported from Taiwan is 3 arc minutes, which is more precise than the ordinary reducer,dense, small gap, durable.
The main saw motor uses 15KW or 18.5kw, the sawing height is 120, and 8 15mm boards can be easily sawed.
The manipulator runs the beam device only with the adjustable tightening and positioning device. The servo motor drive uses the KH grinding grade gear and rack imported from Taiwan, which has the characteristics of high hardness, high precision, wear resistance, and long-term accuracy.
Using high-precision circular φ40 guide rail imported from Taiwan, durable and wear-resistant, long-term guarantee of sawing accuracy and no deformation.
The feeding port adopts a manual pull wire emergency stop device to ensure the safety of personnel. The transparent dust-proof curtain can make the working environment cleaner and the sawing precision is higher.
The feeding port adopts air-floating bead table, and the work piece of 3.0kw high-pressure fan can be moved easily and conveniently.