Features of Double-sided Wood Threading Machine
1.Multiple round rods can be produced at one time, which is efficient and fast, and improves the production efficiency of the equipment.
2.The position of the control panel is adjusted to a convenient position to make the equipment more humanized.
3.The feeding adopts spring pressing, the pressure is stable and the adjustment is convenient.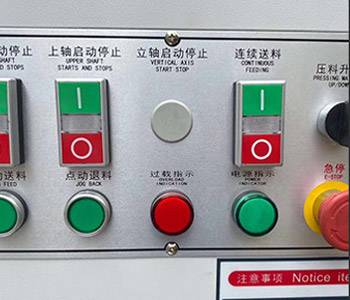 Control panel
Chinese and English interface and equipped with emergency stop switch, easy and convenient to operate.
Motor
Using high-power pure copper motor, long service life.