Features of Powered Translational Conveying Roller Table
The speed is controlled by the inverter, which can match the high-speed edge banding.
There will be no standstill and stuck phenomenon during the workpiece transportation.
Imported rollers are used in the whole line, and the roller beats low, which ensures the smooth transmission of small-sized workpieces.
Use high-pressure-resistant aluminum frame and heavy-duty 288mm aluminum to ensure that the whole machine is stable and not deformed.
The electrical components use the Shihlin brand, which is easy to operate, stable and has a low failure rate.
A brand new way
Translating Conveyor roller table RC3013PY
Power Conveyor Roller RC3013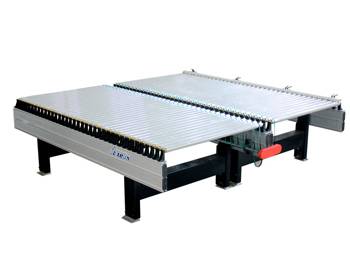 Double-row power conveyor roller table RC3026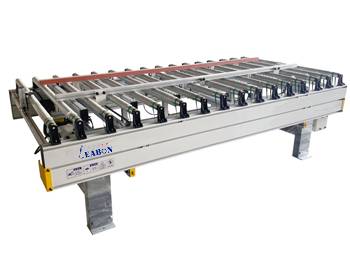 Platform roller (with Center Alignment Device) RC3013DZ