Features of Electronic Cut-off Saw Machines
1.Uses a single saw blade structure to cut wood in batches. When a piece of wood enters the machine, it can be cut accurately, and it can also cut small pieces of wood in batches with a limited number of wood strips. The sawing efficiency is high and the operation is simple.
2. It is suitable for factories that produce furniture, handicraft factories and other factories that need to cut a large number of wooden strips.
Electronic Cut-off Saw MJ601, MJ602
Replace manual or traditional machines in production to meet the large-scale production requirements of factory. It can also improve the low efficiency, large number of personnel and difficult management in the production process of the factory.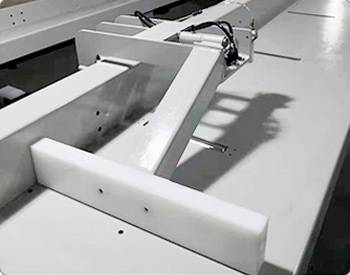 [/ux_text]
[/ux_image_box]